I entered the marketing field in 2013. Early on in my career, I saw how powerful marketing can be to influence people's perception, opinions and behaviors. That's why it is so important to use this kind of power for good causes. On the flip side, look at what marketing did for Brexit and Trump's election.
I kept developing my experience and worked in a variety of sectors over the years. As I sharpened my marketing skills, there was a growing voice inside of me pushing me to apply my abilities for good use and NOT just to make money.
Why renewable energy?
Up until now, I have been working for an SEO agency in Toronto, ON. While I was making a decent living, I pretty much spend every day working on beauty salons' digital marketing and kept thinking, "Great job Willie. You're helping more people suck out body fat."
As I effectively help these companies grow their web traffic, I am getting very anxious about the consequences of global warming. Here is one of many scientific data about rising temperatures on our planet: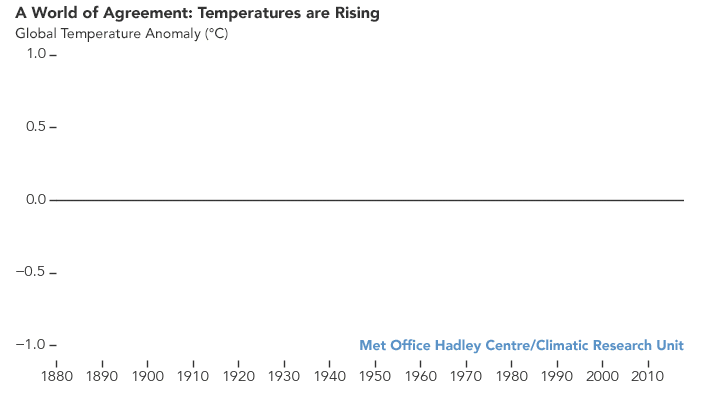 The earth is cooking up and millions of people WILL die because of global warming in the next 10 years. And what am I doing? Helping more people get rid of their body hair? I don't know about you, but that's not my aspiration.
I firmly believe that everybody should do what they are passionate about. When people actually get excited about going to work each morning, it's not a JOB anymore.
I knew I had to do something.
So I started to look into solar energy after watching this video. The more research I've done, the more I found it fascinating.
Content marketing can make the world a better place
Back in the days when I was picking up SEO, I was able to learn it very fast (mostly for free) because most of the SEO gurus such as Rand Fishkin and Neil Patel are creating educational content in the form of videos, podcast, blog posts. Content marketers advocate creating free, helpful and valuable information, which is different from traditional interruptive advertising method.
And then it hits me:
Maybe I can combine these two?
The solar industry needs content marketing, badly.
After months of research and soul-searching, I finally identified the role I could play in fighting global warming.
I noticed that because many solar professionals come from an engineer or technical background, they usually don't do digital marketing well. Even most of the big brands in the solar space aren't fully taking advantage of content marketing. Let's be real, bragging about your most recent projects non-stop on LinkedIn is not social media marketing.
It will be absolutely valuable for the renewable energy space as well. By leveraging the power of content marketing, we can fight misinformation and misconceptions of clean energy by creating valuable, educational and helpful content.
So in Aug 2019, I have acquired SolarFeeds.com and took it into a new direction.
My mission with this site is to help educate solar professionals about marketing solar energy more effectively.
Follow Willie on social media:
https://twitter.com/WeiliJiang/
https://www.facebook.com/williezenjiang/
https://www.linkedin.com/in/weili-jiang1987/
Willie's articles