When you think of cargo shipping containers, you don't typically think of houses, offices, or shops. Most people think of these large containers as a way for logistics companiesto ship items. Shipping container architecture has been developing for quite some time now, but when it comes to residential living and office space, it is a relatively new development.
There are quite a few advantages to utilizing a cargo container as your living office space.
Cargo containers are environmentally friendly.
Cargo containers are a great green alternative for housing and office spaces. You can purchase one of these containers new or you can use a recycled container.
There are countless empty containers not in use around the world. Sometimes it's just too expensive for companies to ship the empty containers back to where they originated, leaving an extremely high surplus just waiting to be used!
Because these containers are so plentiful, they are relatively inexpensive.  According to shipping-container-housing.com, "As of December 2011, a quick Internet search showed used 20-foot containers starting around $1,600 at the low end and used 40 foot containers starting around $2,900."
Although these containers are cheap, it is imperative that you do your research to find a quality container. You don't want to sacrifice quality for price with it comes to building your home, office space, or whatever it is that you choose to use your container for.
They are fast and convenient.
Cargo containers are easily transported and stackable. And, if put together in the right way, these containers can be very aesthetically pleasing. For instance, check out The Sugoroku Office designed for and by the Daiken-Met Architecture firm located in Gifu, Japan.
Also, check out this modern office space created with budget in mind.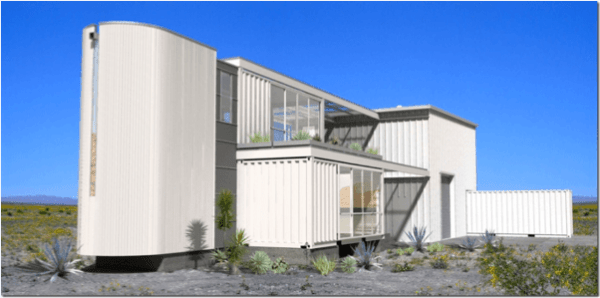 This awesome house only took around 5 hours of construction time on site.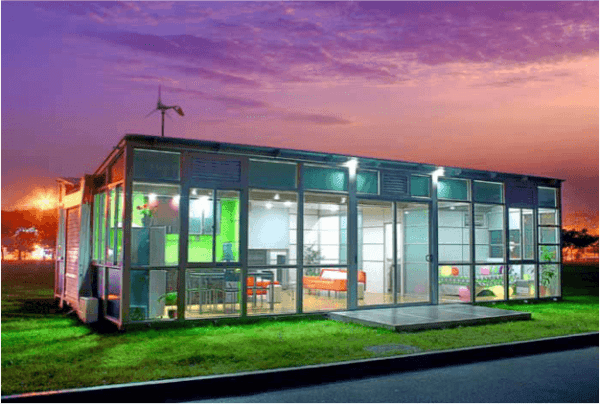 This upscale hotel in the woods of Pinamar, an upscale beach resort, combines the use of containers with traditional construction.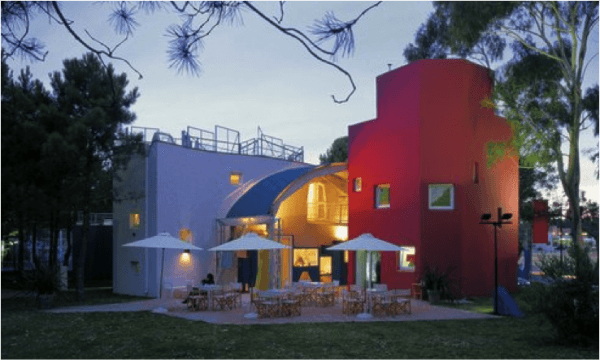 At first glance, you may not recognize that Banilad Yogu's coffee shop is actually constructed out of a cargo container.
If you think these creative uses for cargo containers are cool, you should think about creating your own. These cargo containers can be used for many other things including: tool sheds, workshops, garden sheds, greenhouses, storage, housing complexes, or even disaster relief housing. The possibilities are nearly endless.
All photos courtesy of Matt Wilkie from www.TropicalPenpals.com and https://www.containerliving.net/.
The Editorial Team at SolarFeeds is made up of knowledgeable solar industry insiders and experts who have a passion to share valuable, helpful and educational information. Aiming at becoming the best place to learn solar, the publication partners with industry thought leaders, journalists and influencers. If you want to publish your articles on SolarFeeds Magazine, click here.