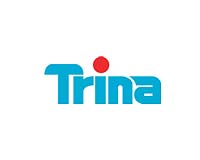 Trina Solar (TSL) is announcing a new 108MW supply deal this morningwith PROINSO, a European distributor of solar equipment. Shipments areexpected to begin soon and continue through the first half of next nearwith PROINSO having the option to purchase another 12MW in the firstquarter of next year. The solar modules will be sold at predeterminedprices and will be used in projects in Spain and Italy.
Said a VP of Trina, "We are excited to be expanding ourexisting relationship with PROINSO,and we look forward to continuingthis relationship into 2010 and beyond. The combination of PROINSO'sextensive experience and expertise in solar energy products, coupledwith Trina Solar's recognized quality, will allow us to furtherincrease market share in established markets across Europe."
Shares of TSL aren't moving on the news.