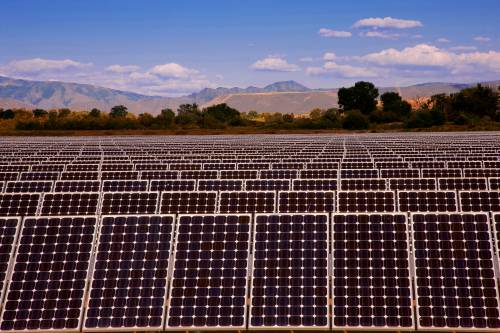 SunEdison, a subsidiary of MEMC Electronic Materials, just announced that it haspurchased 2 solar PV projects from TransAlta. The projects are locatedin Ontario, and SunEdison will finance, build, own, operate, monitor and maintain them once they are completed.
The first site will be a 10-MW project under the Renewable EnergyStandard Offer Program. The second will be part of Ontario'sFeed-in-Tariff (FIT) program. The Ontario Power Authority will purchase power from both projects.
In a press release, Jason Gray, Canada Country Manager for SunEdison.,commented on the news:
"We are excited to have purchased these solar photovoltaicdevelopment projects. SunEdison has a successful record of utility-scale solar PV system installations. We have the proven ability to bringsolar energy projects to fruition and to do so quickly, so that we canall enjoy a cleaner, greener Ontario."
====> Click Here For Your FREE MEMC Electronic Materials Analysis