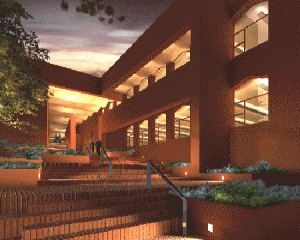 Jobs for the Future (JFF) today released three new publications examining innovative wayscommunity colleges are serving their students, communities, and emerging workforce needs. JFF develops, implements, and promotes new educationand workforce strategies that help communities, states, and the nationcompete in a global economy. In more than 200 communities across 43states, JFF improves the pathways leading from high school to college to family-sustaining careers.
Informed by research from the MetLife Foundation Community College Excellence Award program and other JFF initiatives, the briefs highlight effective examples ofpreparation in mathematics and for careers in health care and the greeneconomy. Each offers new perspectives on the issue of college and career readiness. "Across the nation, community colleges are leaders inproviding educational and career opportunities for students of all agesand supporting local economic development," said Dennis White, president and CEO of MetLife Foundation. "The profiles of innovation in thesepublications provide good news for students and the future of America'sworkforce."
"Community colleges are instrumental in preparing, retraining, and reenergizing the U.S. workforce for the 21st century," said Marlene B. Seltzer, president and CEO of Jobs for the Future. "The colleges featured inthese briefs provide prime examples of creative solutions thatspecifically address community-based challenges." The report highlightscommunity colleges development in developmental math healthcare training and going green. The emerging and expanding green economy has thepotential to create not just jobs, but career opportunities across theUnited States as green manufacturing, products, and services fuel demand for workers at all skill levels. Community colleges are leading the way in defining and addressing these opportunities, developing programs inexpanding fields from solar energy to green construction; creating newand better training programs for green jobs; and developing educationalpathways that lead to the Associate's and Bachelor's degrees that arekey for advancing in these emerging careers.