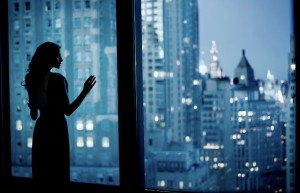 Pythagoras Solar, provider of Photovoltaic Glass Unit (PVGU) technology, the industry'sfirst solar window to simultaneously deliver energy efficiency, highpower density and transparency, has been selected as a winner of GE ecomagination Challenge, which recognizes the most promising building energy innovations. Winners were selected from nearly than 5,000 entrants based onoriginality, feasibility and potential impact. Pythagoras Solar'swindow technology, an innovation for the real world, revolutionizes thedesign and construction of buildings, and answers market demand foraesthetically appealing architectural solutions that offer sustainability benefits and fast return on investment. With commercial installations underway, a growing project pipeline, and this prestigious award, PythagorasSolar is well positioned for success in the global marketplace.
"After one year and $134 million committed to new partners, wedelivered on our goal to scale and commercialize the best new ideasthrough open innovation," said Beth Comstock, senior vice president and chief marketing officer, GE. "The power ofnetworked ideas, collaboration and partnerships to accelerate innovation represents a gathering force whose impact will be a significant driverin the future of business." "GE sets high standards and we are proudthat our technology has been recognized as a distinctive solution, ready for the real world and set to enable a market shift towards net zeroenergy buildings," said Udi Paret, VP Marketing andBusiness Development, Pythagoras Solar. "This award, along with its$100,000 prize, validates our proposition and supplements the increasedinterest we are seeing from successful pilots, first commercial projects and growing product demand."
The Challenge, a collaboration of venture capital firms RockPort Capital, KPCB, Foundation Capital, and Emerald Technology Ventures is part of GE's ecomagination initiative, a global commitment to buildinnovative clean energy technologies. The other innovation awardwinners include PlottWatt, Suntulit, Viridity and Xergy.