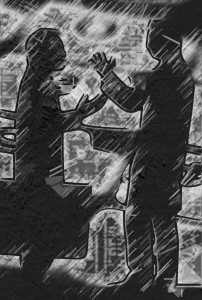 For the fourth year in a row, solar industry innovators and dealmakers met in San Francisco to discuss the trends shaping theindustry and view the latest in solar technology firsthand. Networkingevents, both at the exhibition and conference and during eveningreceptions, provided the many forums to lay the foundation for the solar industry's next major deal. Over the course of the three-day exhibition close to 20,000registered visitors representing about 80 countries packed the MosconeCenter's West and North Halls. The number of new announcements at thisyear's show grew more than 50 percent over last year. One of the manyproducts introduced at the event came from San Francisco-based SolFocus, a leading supplier of concentrating solar photovoltaic systems that has been an exhibitor at Intersolar North America since its inauguration in 2008.
"Once again, the Intersolar North America exhibition hall proved to be a hotbed of valuable networking opportunities for our product development and sales teams," said Troy Dalbey, Managing Director of North America for global module supplier Upsolar. "This year our booth was busier than ever, a sure sign of major growth on the horizon for Upsolar and the industry as a whole."
While it is too soon to tell what the next major solar deal,innovation or partnership started with a conversation on the floor atIntersolar North America will be, many companies left the show withpromising leads and an expanded customer network. Zep Solar, manufacturer of the first comprehensive platform for module-integratedinstallation hardware, had its rail-free, Zep System represented in thebooths of six of its partners at the show, including Trina, Yingli, Canadian Solar, Centrosolar, Upsolar and Eco-Kinetics—generating considerable buzz, and multiple megawatts-worth of deals. "We considerthis event the ideal backdrop for making solar deals. In fact, we inkedseveral major deals on the show floor this year, toting up to over 100megawatts of future purchases," said Mike Miskovsky, CEO of Zep Solar.