Facebook is open-sourcing data center and hardware design for its newdata center in Prineville, Oregon–aiming to be the mostenergy-efficient data center in the world.
The Prineville data center has a power usage efficiency rating of 1.07,which means that its power supply is "over 94.5% efficient." To put this achievement in context, the EPA has defined industry best practice as a rating of 1.5! They've removed many components of traditional designfor lighter, cheaper, more efficient servers.
Although there is growing interest in efficient data centers and greater openness in the industry, Facebook's initiative may be the first toshare detailed design specifications, available on The Open Compute Project.
Facebook's Open Compute Project is an exciting combination of CSR, open data and engagement. By opening up design details, Facebook aims to "create a communityaround these problems," leading to better work toward greater economicand energy efficiency.
On the Open Compute website, you can read hundreds of comments fromindustry professionalsmany eager to incorporate Facebook's creativeapproach into their own companies. In this first phase, Facebook haspartnered with industry leaders such as AMD and Intel, as well as localresources such as the Oregon State University Open Source Lab.
Although questions about the greater environmental sustainability ofFacebook's new data center remain, this initiative is a great steptowards greater efficiency and openness in the industry — "by gettingmore people to think about how infrastructure works."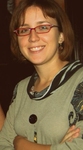 At Justmeans I do corporate sustainabilityresearch for the Global 1000. I have lived in Oregon, Chile and Israel. I've done projects on gender and environment, industrial land-use andurban renewal in Jerusalem. I enjoy data and long walks on the beach.